The Truth or Dare Android game
Available also here :

You can found on the market my android application to play the famous "Truth or Dare".
There are more than 3000 truthes or dares in 3 levels (normal, sexy or hot).
You can play with 2 players (or more ) in the same game.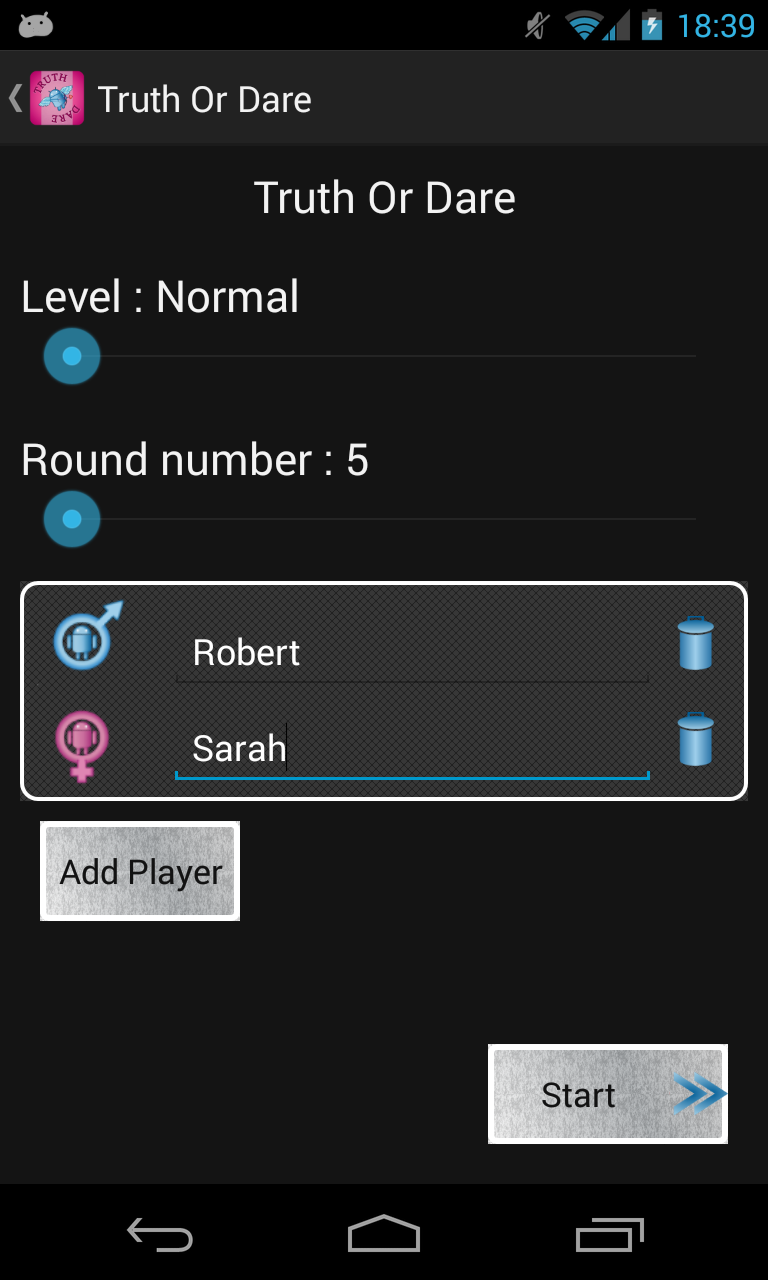 You can add custom truth or dare to customize your party.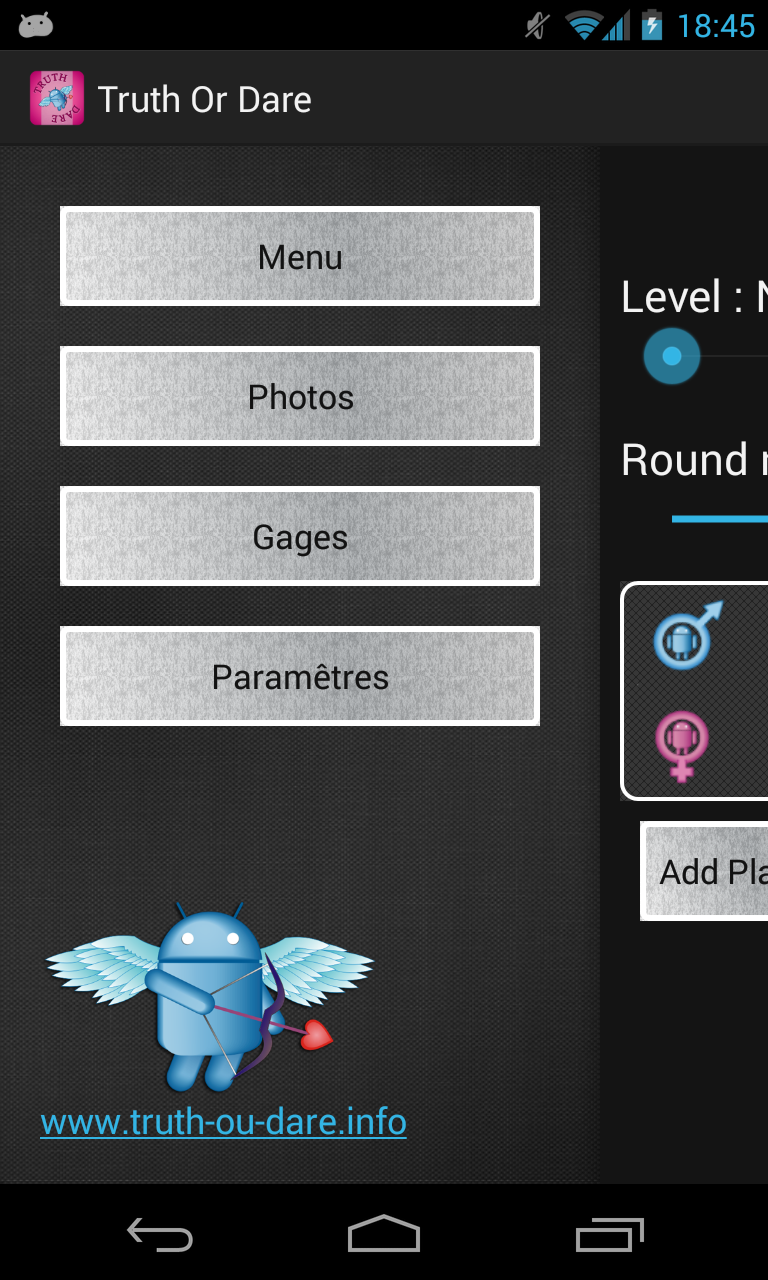 In game, you can also take picture to memorise the best moment of the game.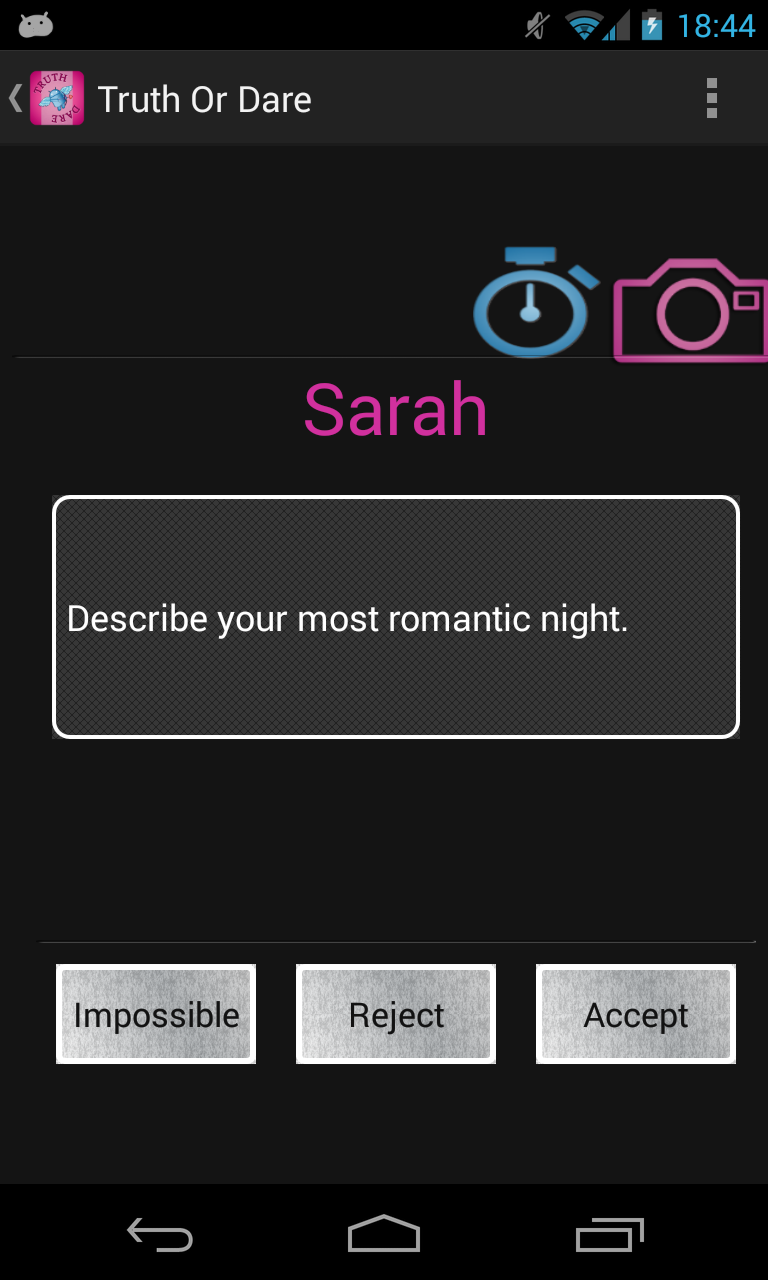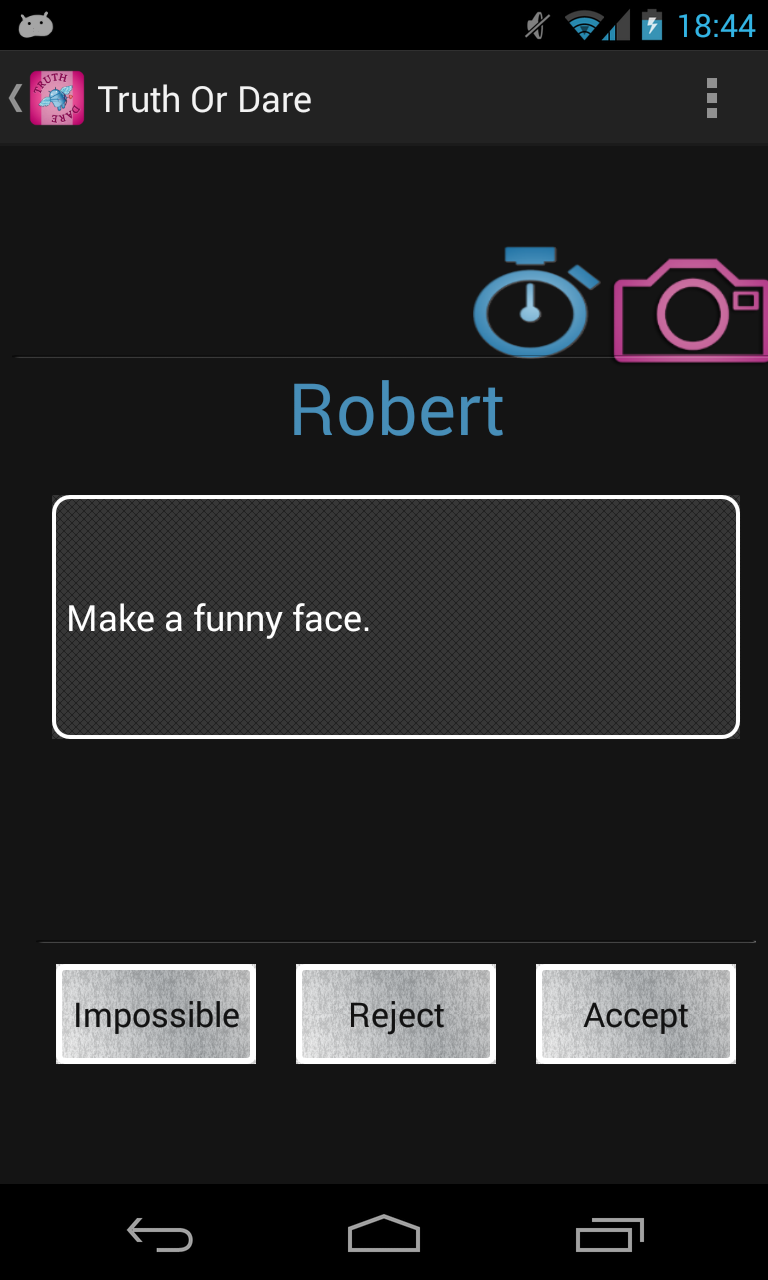 You can remember the best moment in your local gallery.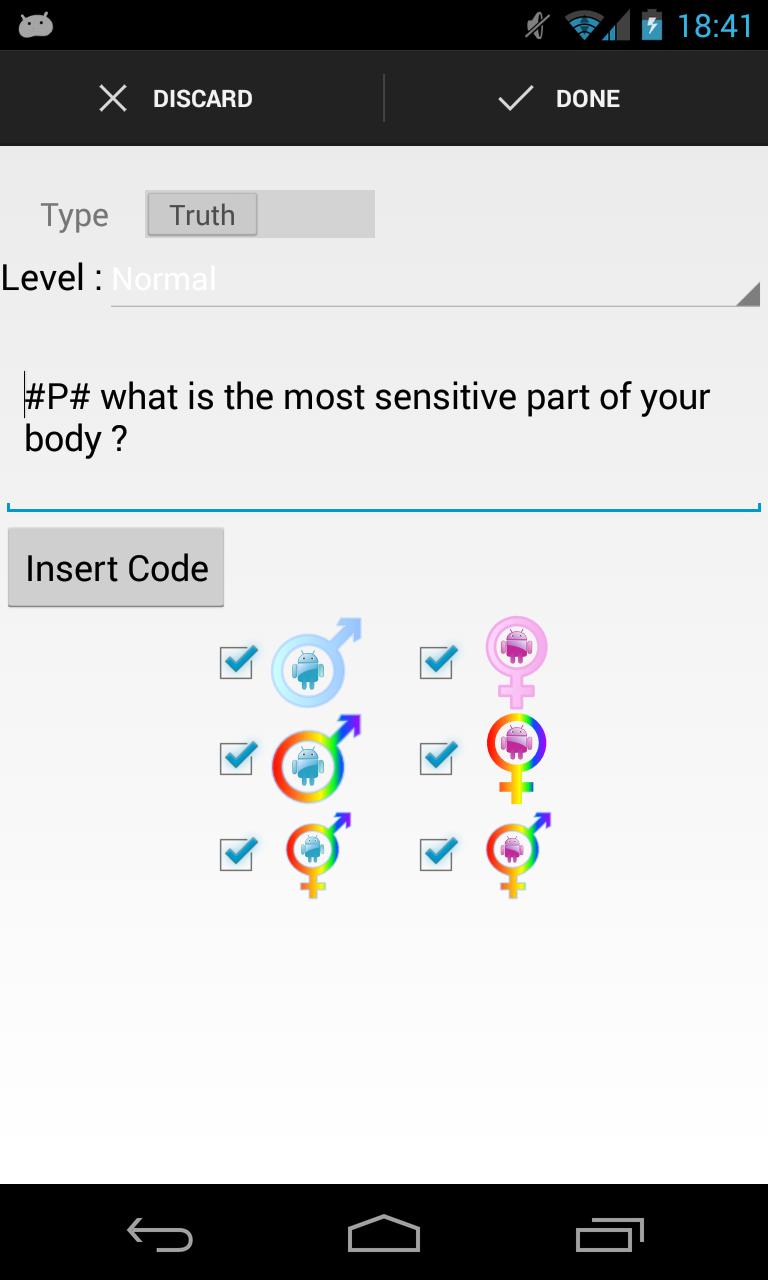 You can have access to a public gallery, to show some sample result of truth or dare. (only in this website now)
Straight male :

Straight female :

Gay male :

Lesbian female :

Bisex male :
Bisex female :

Thanks for downloading my application. You can see the public gallery in the web site or test the online game or let me a comment in the contact page.